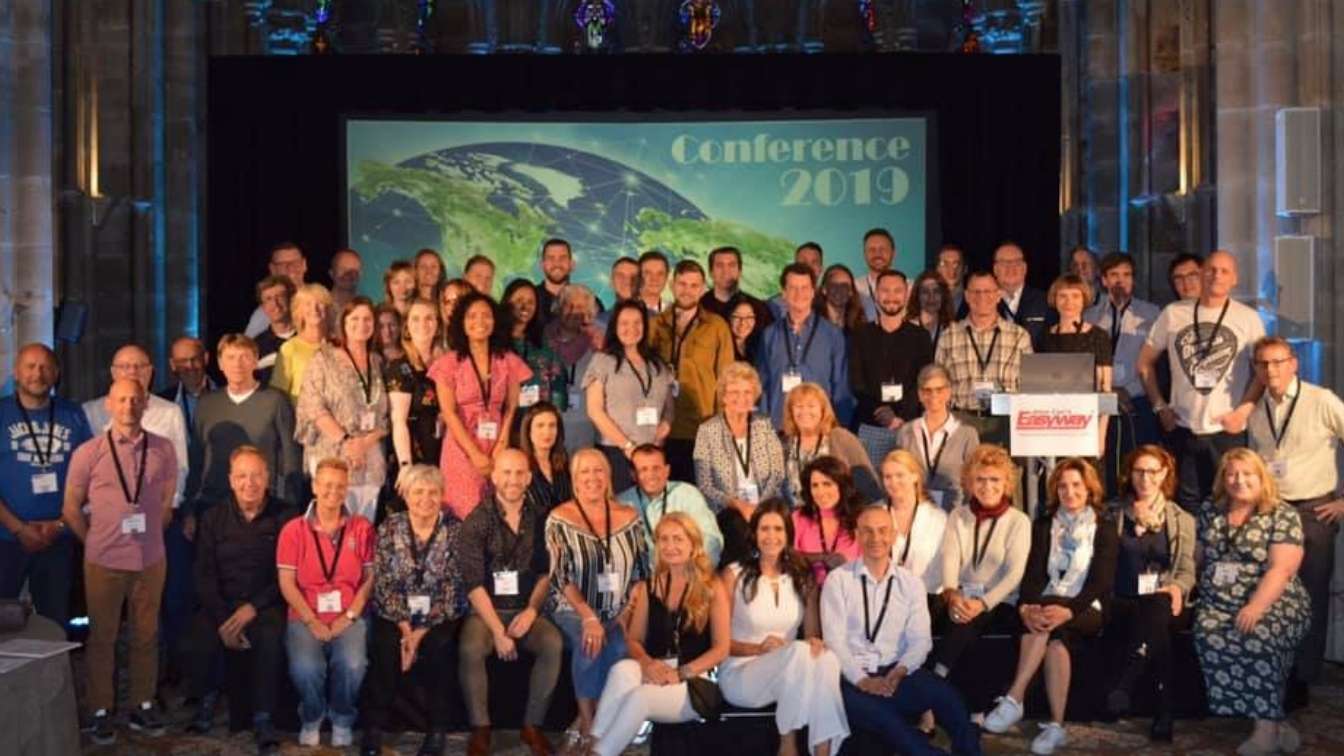 At Allen Carr's Easyway our mission is to make it easy for you to quit. We take immense pride in helping others because we know what it is like.
We've been there, we've had the struggles, tried every other method and finally found the way that worked for us, easily and happily.
Meet our quitting experts.
Every one of our awesome facilitators quit with Allen Carr's Easyway.
Having been there ourselves we understand the issues and how you feel.
Most importantly we know how to quit.
Director - USA, Australia & New Zealand

20 year smoker, quit 2003
I tried my first cigarette at the age of 15, trying to look cool and trying even harder not to choke or vomit. It was vile and disgusting and made me feel ill but I was determined to learn how to do it. Twenty years later I was still smoking.
Over the years I fell into every category of smoker; I was a regular pack-a-day smoker, a casual smoker, a secret smoker and a chain smoker.
Read: my quit smoking story...
Quit Smoking Facilitator

20 year smoker, quit 2007
I had smoked for 20 years when I was diagnosed with asthma.
I had tried everything to give up. Hypnosis, Nicotine replacement therapies, acupuncture and cold turkey but nothing stopped me longing to smoke.
Then I attended the Allen Carr's Easyway clinic in 2007...
Read: my quit smoking story...

19 year smoker, quit 2000
I smoked for 19 years and tried to stop countless times.
The longest I ever managed to stop smoking for was three months. Several times I was able to stop smoking for a couple of weeks but mostly it was only a few hours before I would start smoking again…
Read: my quit smoking story...
20 year smoker, quit 2015
I tried my first cigarette when I was 14. It tasted awful, it made me cough, it made me sick and it was harsh on my throat. I persevered with another and then another and it took me a while to learn how to smoke.
20 years later, I had smoked at least a packet a day, sometimes two, every day until Saturday February 22nd 2015...
Read: my quit smoking story...

30 year smoker, quit 2014
I vaguely remember practicing smoking in front of a mirror.   A vain self-occupied teenager working on my cool "image".   Of course, I got the hang of it in no time.  I was soon smoking half a pack a day, and it only went up from there.
I remember deciding  a few years later that I wanted to be a smoker, but not a long-term smoker.  I was certain I would stop before too long, even if it were hard to stop, I thought I could just do it when I really wanted to. I did not want to be a person who smokes for years and years and then regrets it.
Read: my quit smoking story...

15 year smoker, quit 2012
I started smoking in high school to look cool and feel subversive. In college I smoked to control stress and ease my anxiety. Soon, smoking became an inextricable part of my identity.
In celebration or hardship, in public and private, a cigarette was my constant companion. I wore my addiction like a badge of honor until I decided one day I was done with it.
Read: my quit smoking story...
Stop Drinking Facilitator

17 year smoker, quit 2013
Since my first beer at the age of 17, I always enjoyed being the life of the party, even being a bit of a party animal.  Throughout college, my career, marriage, and even after starting a family, drinking always played a part in my socializing.
In my early forties, I was becoming rundown, lethargic, and just not myself.
Take our quit smoking quiz; the answers might surprise you!